Salem WEST / 218-534-4962 /

22348 State Highway 6

/ PO Box 100 / Deerwood, MN 56444
Making Donations
Salem WEST works to equip families and individuals with much needed quality necessity items. We ask that your donations reflect this. Our cost to dispose of items adds up quickly, please be mindful of this when donating. If it is too used or old for you, it is of no use to us!
Drop-Off Guidelines: This is to ensure safety of our staff and keep social distancing guidelines in place.
• Please arrive at your designated time.
• A mask or face covering is recommended.
• A staff member will look through donations prior to directing to the proper unloading location.
• Please bring someone to help you if there are large items to unload.
PLEASE DO NOT LEAVE ITEMS OUTSIDE WHEN
SALEM WEST IS NOT OPEN!!
Thank you!!
Our volunteers cannot accept the following items:
Anything that smells like cigarettes or is musty.
Anything moldy, wet, or has evidence of mice/rodents.
Anything with garage sale price stickers attached.
Household chemicals, cleaners, paint, solvents, insecticides, batteries, etc.
Home Décor –

Items that are chipped, cracked, broken, or re-glued.

Artificial trees or large greenery (such as ivy or fern swags or bunches).

Outdated/broken pictures, artwork, or frames.

Any personalized items including needlework, crafts, etc.

Souvenir collections (spoons, plates, keychains, coffee mugs, etc.)

Anniversary/Wedding keepsake items.

Kitchen Goods –

Individual glasses, cups, plates, dishes.

Anything broken, melted, or heavily stained.

Glassware/dishes/cups with advertising (car dealers, real estate, fundraisers, etc.)

Individual coffee carafes from coffee maker, 4 cup coffee makers.

Electronics –

Televisions, computers, printers, paper shredders, VCRs, fax machines.

Linens –

Feather pillows, Down-filled comforters, duvet covers, dust ruffles.

Stained or frayed bedding, tablecloths, etc.

Window valances, café curtains, swags, or full length drapes.

Baby Items –

Car seats/car booster seats due to unknown history of accidents/recalls.

Crib frames due to unknown safety recalls.

Used baby baths, potty chairs, diaper storage.

Any item without proper safety straps.

Media/Office –

Musty, old, torn, water-stained books (including children's).

Encyclopedias, dictionaries, text books, Reader's Digest condensed books, Romance

Magazines, newspapers
Used office supplies including pens, file folders, file boxes, notepads, 3 ring binders.

Cassette tapes, VHS tapes, 8-track cassettes, vinyl records.

Calculators, adding machines, type writers.

Photo albums (new or used)

Seasonal/Holiday

Christmas trees

Tree stands

Old strings of lights

Generic Christmas ornaments (glass balls, handmade, personalized, broken)

Furniture – All furniture will be inspected.

King mattresses/boxsprings, extra long mattresses, camper mattresses.

Headboards, footboards, wooden rails, captain's bed frames, loft frames.

Hide-a-bed/sleeper sofas, couches with recliners, or loveseats with recliners.

Entertainment centers (hutch-style)

Wooden file cabinets.

Sewing machine cabinets with or without machines.

Any pressboard furniture including computer desks, TV stands, and bookshelves.

Any furniture that is too worn, broken, stained or has an odor including excessive pet use – hair, stains, odors.

Exercise equipment–

Exercise bikes, step machines, Nordic tracks, elliptical machines.

Golf clubs/bags, golf balls, carts.

Water skis, fraying tow ropes.

Nordic/downhill skis, poles, boots.

Medical equipment – Wheelchairs, walkers, crutches, bath chairs, canes, braces, CPAP machines, etc. Please contact your local VFW or American Legion to donate these items.
Home remodeling items – Window Blinds/shades, counter tops/cabinets, toilets, sinks, hard-wired light fixtures/ceiling fans, tile/flooring, large appliances (washers, dryers, fridges, etc). Please contact Habitat for Humanity ReStore in Brainerd at 218-454-8517 for donation of these items.
All donations received are at the discretion of our volunteers. Volunteers and delivery crew have the right to refuse any items. Thank you for your understanding and support of Salem WEST.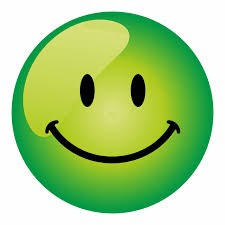 Items We Do Accept:
Beds –

Queen, Full, and Twin mattresses, boxsprings, metal frames.

New in box crib frames, Toddler beds, crib mattresses.

Bunk bed frames

Furniture –

Couches, love seats, sectional couches (NOT sleeper sofas or couches/loveseats with recliners)

Futons with clean mattresses

Living room chairs/Recliners/Liftchairs in working condition

End tables/Coffee tables/sofa tables/occasional tables

Lamps – Floor, Table, and Desk

Solid wood bookshelves

Small desks/desk chairs

Kitchen and Dining Room tables and chairs

Linens (New/Very gently used – no stains, fraying, tears) –

Crib and toddler bedding

Sheets, bedding, comforters for all size beds

Kitchen towels, dishcloths, pot holders

Bath towels, washcloths, hand towels, shower curtains, bath mats

Curtains – panel sets only.

Pillows (non-feather ONLY) – bed and decorative

Throw blankets/afghans

Area rugs, throw rugs – non-slip backing must be in good condition and no stains.

Kitchen Goods –

Dish sets & glassware – sets of 4 or more

Silverware – sets of 4 or more

Pots, pans, bakeware, baking dishes with covers

Small kitchen applicances including:

Blenders, coffee makers, toasters, Crockpots, microwaves, mixers, hand mixers, breadmakers, etc.

Kitchen utensils, can openers, measuring cups/spoons, knives, etc.

Clean food storage with lids (Tupperware, Rubbermaid, etc.)

Other items:

Working clock radios, CD players, small radios, DVD players.

Wall hangings, pictures, mirrors, knick knacks, vases

Holiday items, Handmade items, Jewelry

Craft supplies – yarn, fabric, stamping, scrapbooking, etc.

Children's board books and chapter books, non-fiction and fiction books (unless otherwise noted), music CDs, DVD/BluRay movies (appropriate venues please)

Toys, Games, Puzzles

Bicycles, trikes, wagons, yard toys, etc.

Hand tools, power tools, yard tools, gardening items, fishing equipment, clean life jackets, coolers.

Baby gear – High chairs, Booster seats, strollers, bouncy chairs, swings, activity bouncers/exersaucers. All safety straps must be functional and intact.
Clothing/Shoes/Accessories – All items should be in new or gently used condition, free of stains, rips, excessive wear. Belts and purses also accepted in like condition. Please call ahead to find out if clothing is being accepted!