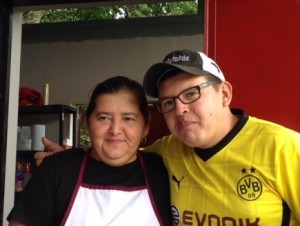 Salem WEST / 218-534-4962 /

22348 State Highway 6

/ PO Box 100 / Deerwood, MN 56444
The Mustard Seed / 218-534-2945 / 23697 Forest Road / Deerwood, MN 56444
Accessing Salem WEST Services –
Salem WEST works in direct partnership with local governmental social services and non-profit organizations. Salem WEST does NOT take referrals directly. Please contact your social worker, school collaborative worker, or other agency you are working with (such as Lutheran Social Services, Bridges of Hope, Northern Pines, HOPE (Healing Opportunity Provided Equally), Mid-Minnesota Women's Center, Nystrom and Assoc., etc.) to request a referral be sent to Salem WEST. Once the referral is made and approved, Salem WEST will work directly with the client to fulfill their requests and arrange for a pick up or delivery of the items. Salem WEST exists to serve the needs of our community.
If you are working with an agency requesting services, please call or email Salem WEST for the needed referral form.
We are able to help with the following items:
Beds (Queen, Full, Twin, Toddler, and Crib) including mattress, boxspring, and frame, night stands, dressers.
Couches, living room chairs/recliners, end tables, coffee tables
Kitchen tables, chairs, stools,
dish sets, pots/pans, baking dishes/pans, silveware, utensils
Bedding, towels, pillows, clothing.
We are NOT able to help with King size beds, washers, dryers, refrigerators, water heaters, TVs, propane tanks, or vehicles.