Salem WEST is taking drop-off donations
No appointment necessary!!!
If you have any questions about donating or would like to schedule a drop off, please call 218-534-4962. Photos of furniture is appreciated – please email them to west@salemdwd.org
Salem WEST's mission is to help families and individuals by providing new/gently used items to help fulfill their basic needs.
As Salem WEST has grown and become more visible, we have noticed that not all the donations are helping us fulfill our mission, but they are helping to quickly fill our dumpsters! Due to this, we will be much more selective in the items we accept.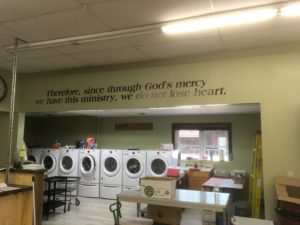 We are currently looking for the following:
Metal Bed Frames – all sizes
Dressers/chest of drawers
End tables/night stands/coffee tables
Volunteering at Salem WEST
Salem WEST and The Mustard Seed are always looking for people interested in donating their time to help support our missions in the community. Salem WEST has a variety of volunteer opportunities available. Delivery volunteers go out into the community on a weekly basis delivering furniture and other household goods to families and individuals in the community who have been referred to Salem WEST as having a need. Activities include loading the truck and trailer for deliveries, unloading the items to families, and picking up donations. Delivery volunteers also unload donations at the end of the day. Volunteers who work at the Salem WEST building help with putting orders together for delivery or pick up, sorting donations, washing and sorting clothing, washing and pricing items for the Mustard Seed, testing lamps and appliances, making sets of dishes, silverware and sheets, and general organizing.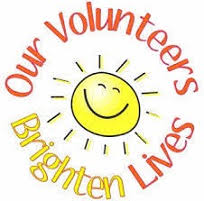 Volunteering at The Mustard Seed
Volunteer opportunities at The Mustard Seed include setting up displays of merchandise
and decorating on Tuesdays, cashiering, clerking and assisting customers during store hours Thursday through Saturday, and unpacking and organizing merchandize and clothing.
If you are interested in volunteering at Salem WEST or the Mustard Seed, please contact us we will gladly discuss volunteer opportunities.
If you would like to support Salem WEST through monetary donations,
please contact us!
This will allow us to purchase items that our families need!
Thank you for all of your donations! We appreciate them very much, and so do the families we help!
Salem WEST Donation Center / 218-534-4962 / 22348 State Highway 6 / PO Box 100 / Deerwood, MN 56444
The Mustard Seed Thrift Store / 218-534-2945 / 23697 Forest Road / PO Box 100 / Deerwood, MN 56444
Salem WEST Donation Center
Mustard Seed Thrift Store