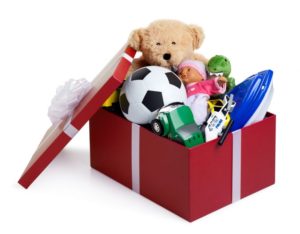 We are collecting new, nonviolent toys for ages 0 to 17 to be given to the children of the inmates of the Crow Wing County Jail and the students of the Brainerd Adult and Teen Challenge. They can be dropped off at Salem WEST, The Mustard Seed or Salem
Lutheran Church. Financial gifts are also needed for this valuable ministry.

The Minnesota Adult and Teen Challenge Choir will be performing at Salem Lutheran Church on December 17th at 8:15 a.m. and 10:00 a.m.. There will be a fundraising pancake breakfast for the program from 9 AM to 10 AM in the fellowship hall. All are welcome to experience the music and stories of God's transformation and restoration through the ministry of Teen Challenge.
Salem West has a new location!!
We purchased the old UBC/Stenerson Lumberyard.
All donations should be delivered to our new site.
We are no longer accepting donations at any other location.
PLEASE DO NOT LEAVE ITEMS OUTSIDE WHEN
PLEASE CALL AND WE WILL MAKE ARRANGEMENTS
TO MEET YOU TO DROP OFF DONATIONS.
We are not taking the following at this time:
No feather pillows or comforters.
No summer clothing including sandals.
No car seats/car booster seats.
No particle board items – such as microwave carts, entertainment centers, bookcases, desks, etc.
No electronics – such as VCRs, TVs DVD players, computers, keyboards, printers, copy machines, typewriters, fax machines, etc.
No mini-blinds, vertical blinds, or curtain rods.
No clothing that is ripped, stained, or has an obvious odor (ie. musty, smoky, etc.)
No medical devices such as walkers, wheelchairs, crutches, braces, splints, etc.
No hide-a-beds or double recliner couches.
No off-season items such as golf clubs, life jackets, water skies, etc.
No large appliances such as refrigerators, washers, dryers, dishwashers.
No hard-wired light fixtures, vanities with sinks, faucets or other remodeling items. Please contact Habitat for Humanity ReStore in Brainerd at 218-454-8517 for donation of these items.
We thank you for all of your donations and appreciate them very much.
Open Monday through Friday, 9 a.m. to 4 p.m.
Salem WEST / 218-534-4962 / 22348 State Highway 6 / PO Box 100 / Deerwood, MN 56444
The Mustard Seed / 218-534-2945 / 23697 Forest Road / Deerwood, MN 56444
Mustard Seed Facebook Page