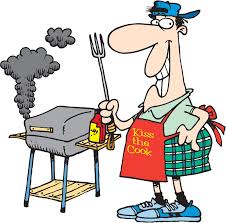 Please Join us for Lunch on
July 10, 2017 – 11:30 AM to 2 PM
22348 State Highway 6, Deerwood (between Deerwood and Crosby)
Salem WEST is celebrating the Grand Opening of our new facility; Our 25
th
Anniversary and a HUGE THANK YOU to our community for support us through the devastating fire with an Open House and Pig Roast.
We want to say thank you to all the generous hearts that have kept us going these past months and to offer the opportunity to tour our new facility.
We look forward to seeing you on July 10th!
Salem West has a new location!!
We purchased the old UBC/Stenerson Lumberyard.
All donations should be delivered to our new site.
We are no longer accepting donations at any other location.
A special thank you to all our volunteers.

A HUGE thank you to Hubbard Broadcasting for
your support and help!! The truck is full!!!

Thank you to the Brainerd Lakes Area
Community Foundation for their grant!!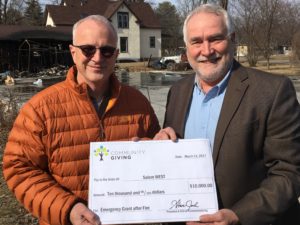 Salem WEST deeply appreciates
everyone's love and support!!
We are very short on light bulbs, lamp shades, all size of batteries (Dollar Store batteries are fine),
brooms, dust pans, mops and buckets.
We are in need of (all items should be clean and smoke-free): light bulbs, clothing, bedding, dishes, pots/pans, silverware, shower curtains, towels, lamps, microwaves, coffee makers, toasters, laundry soap, dryer sheets, dish soap, diapers, all household items. Furniture of all types - particularly

dressers and nightstands (hide-a-beds excluded). Those that have inquired about cash donations can send them to the Deerwood Bank, to the Salem WEST fire fund.
We do not accept hide-a-beds, televisions and other major appliances.
New Items if you wish to purchase: towels, mattress pads, crib sheets, crib mattress pads, plastic mattress protectors, plastic shower curtains.
My Pillow Company donated 200 pillows! Our clients will sure enjoy them!
Crow Wing Power Operation Round Up is supporting needs!
Hallett Charitable Trusts is supporting needs!
So much pouring in. Just amazing. Thank you!!
PLEASE DO NOT LEAVE ITEMS OUTSIDE WHEN
PLEASE CALL AND WE WILL MAKE ARRANGEMENTS
TO MEET YOU TO DROP OFF DONATIONS.
Open Monday through Friday, 9 a.m. to 4 p.m.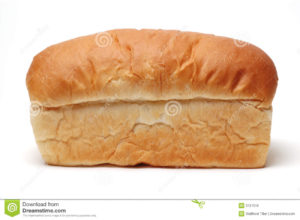 Sharing Bread Soup Kitchen
is in need of cash donations.
They are entirely dependent upon the donations of generous supporters, churches,
service groups and businesses for the financial resources needed to continue their daily work.
If you would like to help you can send a check to their mailbox:
Sharing Bread Soup Kitchen,
PO Box 632,
Brainerd, MN 56401
Salem WEST / 218-534-4962 /

22348 State Highway 6

/ PO Box 100 / Deerwood, MN 56444
The Mustard Seed / 218-534-2945 / 23697 Forest Road / Deerwood, MN 56444
Mustard Seed Facebook Page